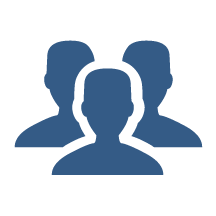 HR14 The State of Mentoring in the Legal Profession: New Tools and Best Practices
Mark Korf and Tammy A. Patterson
Mentoring is making a comeback! Legal employers are developing and revamping mentoring programs as a major component of their professional development initiatives, while many bar associations are adopting mandatory or optional programs for their new lawyers. Join this session to get important benchmarking data from the NALP Foundation's recent study of mentoring in the legal industry. Learn what mentoring in the legal profession can accomplish, when it's most effective, its current limitations and its value to the profession.
Recorded at the 2013 ALA Annual Conference, National Harbor, Maryland
Please log in to view video.
Objectives:
Discuss the value of mentoring from practicing lawyers throughout the industry
Identify best practices in law firm mentoring, including program design and administration
Analyze various models, including traditional 1:1 relationships versus network mentoring, and how they meet law firm objectives
Examine recent bar initiatives and how they align with law firm programs