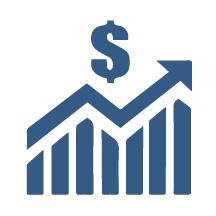 FM14 Profitability via Legal Project Management
Pamela Woldow, Esq.
Law firms should consider legal project management (LPM) a vital key to profitability, especially in light of clients' increasing demands for alternative fee arrangements and cost containment. LPM can increase the predictability of fees and costs, minimize or eliminate surprises, reduce write-downs and write-offs, and improve communications with clients while focusing on the clients' true needs. Join this session to learn how your firm can use LPM to increase its profitability.
Recorded at the 2013 ALA Annual Conference, National Harbor, Maryland
Please log in to view video.
Objectives:
Determine the difference among project management, case management and operations management.
Summarize current trends in how clients compare and measure legal services
Determine the challenges of incentivizing efficient services
Design efficiencies with resource allocation and time estimations, and produce reports on how efficiently your timekeepers are working