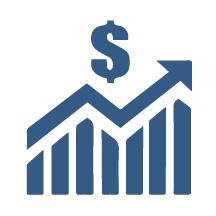 FM03 Pricing for Profit with Project Management and Process Improvement
Timothy B. Corcoran
As the demand for more creative and lower pricing increases, law firms will decrease profits by discounting rates without also addressing how legal services are delivered. This video will illustrate how a law firm can create sustainable, competitive, profitable differentiation through the use of Project Management and Process Improvement and strategic pricing, explain how to launch a successful pilot program and a firm-wide roll-out while fostering a continuous improvement culture and address the potential hurdles posed by partner compensation plans, client procurement processes and competitive forces.
Recorded at the 2015 ALA Regional Legal Management Conference, Atlanta, Georgia
Please log in to view video.
Objectives:
Determine the difference among project management, case management and operations management.
Summarize current trends in how clients compare and measure legal services
Determine the challenges of incentivizing efficient services
Design efficiencies with resource allocation and time estimations, and produce reports on how efficiently your timekeepers are working