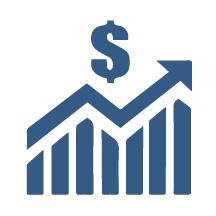 FM02 New Metrics for a New Normal
Timothy B. Corcoran
In years past, law firm leaders were content to rely on retrospective performance metrics to assess financial health. However, it is no longer sufficient to measure what has already occurred. Now, leaders must adopt and incorporate daily, weekly, and monthly metrics that not only provide insight into the firm's and individual practices' financial health, but that help guide management decisions. Firm and practice group leaders need real-time information to make battlefield decisions on pricing, resource allocation, staffing, matter profitability, competitive advantage, client satisfaction, compensation, and more. This video will cover emerging practices that apply across a range of firm sizes and practices and showcase methods for determining:
Prospective metrics that can be helpful
Potential conflicts that may arise in the use of these metrics
Tools that exist to capture and access these metrics
Ways to improve user adoption
Recorded at the 2015 ALA Regional Legal Management Conference, Atlanta, Georgia
Please log in to view video.
Objectives:
Determine the difference among project management, case management and operations management.
Summarize current trends in how clients compare and measure legal services
Determine the challenges of incentivizing efficient services
Design efficiencies with resource allocation and time estimations, and produce reports on how efficiently your timekeepers are working