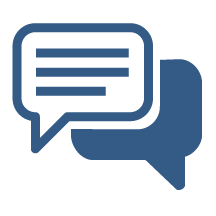 CM20 Save Me a Seat at the Table: How to Become a Strategic Resource
Barbara A. Foley, CLM and Jonathon H. Spadt, Esq.

Some firms use their administrators to their full potential, still many do not. Yet in today's competitive marketplace it is more important than ever that managing partners and practice group leaders work closely with their firms' business professionals. Hear from a legal administrator and her managing partner on how to increase the respect of your senior partners and gain a seat at the table. Learn the secrets to improving rapport, strengthening your strategic involvement and developing a highly productive relationship between you and your partners.
Recorded at the
2013
ALA Annual Conference,
National Harbor, Maryland
Please log in to view video.
Objectives:
Illustrate the value of legal administrators to key partners
Examine how to build better rapport with the managing partner and other partners in your firm to improve strategic involvement
Determine how to gain the respect and confidence of senior partners
Discuss the do's and don'ts of asking for inclusion