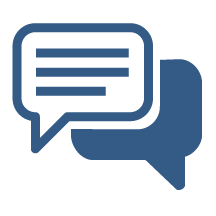 CM20 Building Trust and Respect in the Law Firm Through Understanding Behavior Styles
Michael Nash
This interactive workshop explores the four spectrums of human behavior and reveals how attorneys, legal management professionals, managers and employees can use the behavior styles theory to increase trust, respect and morale in their law firm. In this session, you'll examine the ways people process information (think to talk versus talk to think), display emotion, make connections, deal with change and handle conflict. You'll also identify your own style combination before learning ways to identify the style of others. This helps us "get" one another (understanding plus empathy), and enables us to see where and how we can make slight adjustments in our own style to better meet the needs of those around us.
Recorded at the 2018 ALA Annual Conference, National Harbor, Maryland
Please log in to view video.
Objectives:
Discover and gain an appreciation for your own behavior style combination.
Develop a better understanding of your general impact on others.
See the importance of — and specifically how — to adjust styles slightly to better meet the needs of others.
Identify different behavior styles among employees.
Recognize signs of stress and burnout by noticing an individual's behavior style cues.