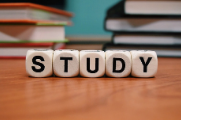 Are you preparing for the Certified Legal Manager (CLM) ® exam? Curious about the credential? Or are you wondering how much of the CLM exam content you recall?
Join us on October 19 at 3 p.m. Central for a fun, 90-minute trivia event with questions pulled from the Study Guide for the CLM Exam. Best of all, you'll play for prizes! Each member of the winning team will receive a $25 gift card.

Come on time and prepared to engage, as you'll periodically go into breakout rooms to discuss trivia questions aloud with your teammates. That's right — you won't be in this alone! You'll be randomly assigned to teams of four when you arrive. You cannot pick your teammates ahead of time, so come prepared to meet and learn from new people!
This event will quiz you on foundational concepts and terms for the CLM exam with multiple choice and short-answer questions. Of course, this is trivia: that means these questions are not representative of actual exam questions.
The $29 registration fee will give you entrance to the event, place you on a team and make you eligible to compete for a prize. However, if you're registered for the November CLM exam, come participate for free! You'll receive details via email after exam registration closes on September 16.