Diversity & Inclusion Scorecard for Law Office Administrators
A Roadmap for Change
One of the essential skills of leadership is the ability to create an environment in which everyone who wants to succeed has the opportunity to do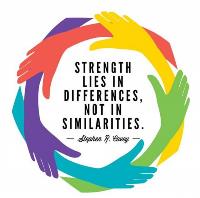 so. And in today's environment, businesses that fail to actively promote and develop cultural competence and work to advance the principles of diversity and inclusion risk undermining the health and success of the organization itself. Clients and vendors demand it, and attracting top talent requires it. Beyond race, gender and physical ability, the promise of diversity and inclusion encompasses a much broader and more complex vision of acceptance and appreciation of the differences between us on so many levels, including cultural, socio-economic, political beliefs, sexual orientation, and more.

To realize your organization's diversity and inclusion goals as well as the Association's broader goal of creating a more diverse and inclusive profession, the ALA Committee on Diversity and Inclusion has identified best practices for law office administrators and placed them into seven categories: 1) formal firm leadership; 2) firm culture; 3) firm policies and workplace inclusion; 4) professional development; 5) organizational diversity and inclusion competency; 6) community involvement; and 7) supplier diversity. In each of these areas, administrators have the ability to find and eliminate organizational barriers that limit opportunities to succeed.

Review each best practice within each category, and identify those your law firm currently performs, as well as those that still can be pursued. Examples are provided, where available, for each best practice to show how it can be incorporated into the firm's operations.

Please direct questions, comments and feedback on this tool to diversity@alanet.org.