Diversity and Inclusion Spotlight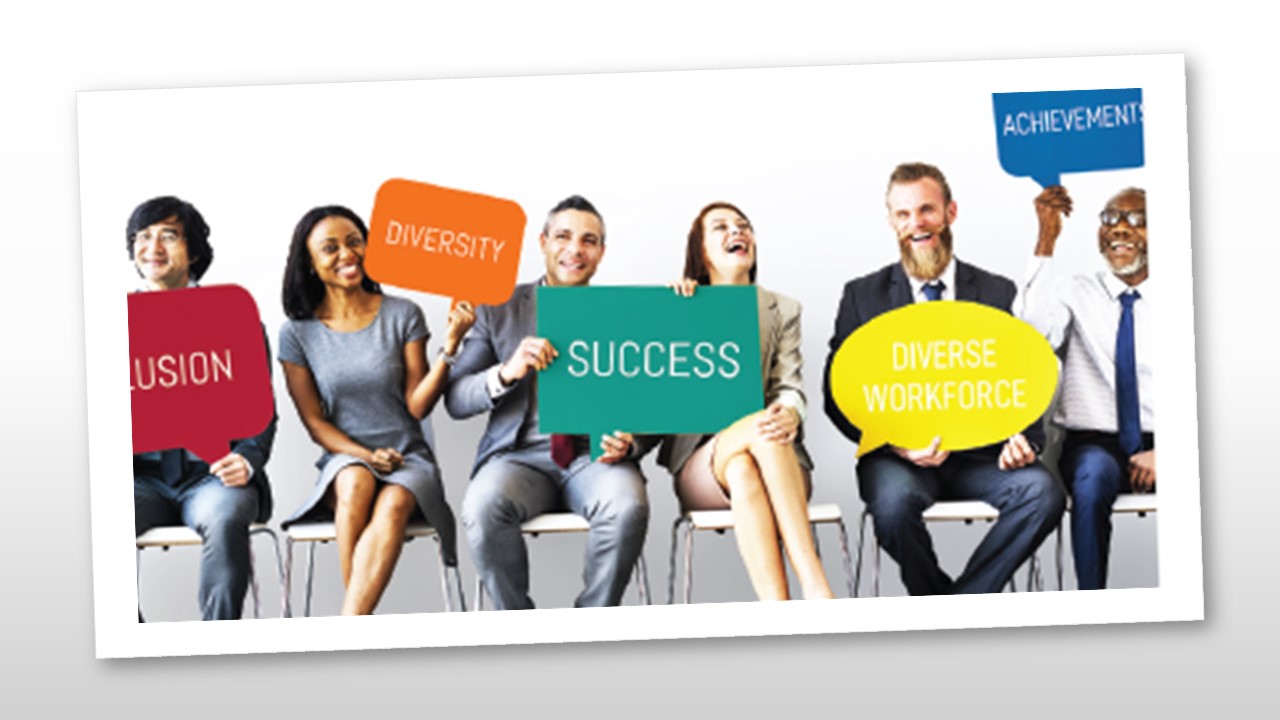 Select Quarterly Observances 2020
January
January 14: Julian Calendar New Year. The Julian calendar, proposed by Julius Caesar, was a reform of the Roman calendar. It was designed with the aid of Greek mathematicians and Greek astronomers. Although the Gregorian calendar has become the international civil calendar, the Julian calendar was still used by some countries into the early 1900s. Some Orthodox churches still use it today to calculate the dates of moveable feasts, such as the Orthodox Church in Russia.

January 20: The Martin Luther King Jr. holiday on January 20, 2020, marks the 25th anniversary of the day of service that celebrates the Civil Rights leader's life and legacy. Observed each year on the third Monday in January as "a day on, not a day off," MLK Day is the only federal holiday designated as a national day of service to encourage all Americans to volunteer to improve their communities.

January 25: Chinese New Year, also known as Lunar New Year or Spring Festival, is the most important Chinese holiday. It is defined as the first day of the first month in the traditional Chinese calendar. 2020 is the year of the Rat which is the first of all zodiac animals. In Chinese culture, rats were seen as a sign of wealth and surplus.

February

February 26: Ash Wednesday is a significant day on the Christian calendar, denoting the beginning of the repentant period of Lent which precedes Easter. Ash Wednesday starts Lent by focusing the Christian's heart on repentance and prayer, usually through personal and communal confession.

March

March 8: International Women's Day ("IWD") 2020 campaign theme is #EachforEqual. IWD is a global day celebrating the social, economic, cultural and political achievements of women. The day also marks a call to action for accelerating women's equality. IWD has occurred for well over a century, with the first IWD gathering in 1911 supported by over a million people. Today, IWD belongs to all groups collectively everywhere. IWD is not country, group or organization specific.

March 20: International Earth Day, also known as Sun-Earth Day, is different from U.S. Earth Day which is always celebrated on April 22. International Earth Day is the same day as the Spring Equinox. To celebrate the event, UN Secretary-General U Thant, signed a proclamation in 1971 declaring International Earth Day. The traditional observance of Earth Day is ringing the Japanese Peace Bell, a United Nations peace symbol.

March 25:

Be a More Active Ally

. An LGBTQ+ ally is someone who supports LGBTQ+ individuals. You can step up

your "ally" game. Allyship can look lots of different ways based on your comfort level. For some it's about displaying a rainbow in their office or work area. For some it's about incorporating a rainbow as a bracelet or lapel pin. For others it's about organizing or joining an LGBTQ+ affinity group or ERG. Still others show support by posting LGBTQ-friendly content on social media (both personally and as an organization). It's about inviting in a speaker or consultant to educate about the LGBTQ+ community. It's about adding your pronouns to your email signature block
| | |
| --- | --- |
| D&I Tips of the Quarter | Suggested Reading |
| International Women's Day is March 8 and is a global day celebrating the social, economic, cultural and political achievements of women. The day also marks a call to action for accelerating gender parity. No one government, NGO, charity, corporation, academic institution, women's network or media hub is solely responsible for International Women's Day. Many organizations declare an annual IWD theme that supports their specific agenda or cause, and some of these are adopted more widely with relevance than others. International Women's Day is a collective day of global celebration and a call for gender parity. Learn more about how you can support #EachforEqual and IWD this year at https://www.internationalwomensday.com/GetInvolved. | International Day of Persons with Disabilities (IDPD) |

7 Essentials for Cultural Competence
1. Beliefs and Worldview: People have fundamentally different ways of seeing the world, and their role in it. In the West, people tend to believe they're in charge of their fate. But most other cultures are more fatalistic: either it's meant to be — or not — which has significant impact on multicultural teams.
2. Communication Styles: Different people have wildly different ways of communication, especially regarding context and directness. In North America, people tend to say what they mean. But in most other cultures, people are more indirect, which can seem confusing or even misleading.
3. Formality: Cultures differ greatly in greetings, manners and etiquette. In the United States, people tend to be casual, both in dress and behavior. But in most other cultures, formality is more valued, and is an essential sign of respect.
4. Hierarchy: Cultures differ in whether their societies are horizontal or vertical. In the West, people are generally seen as equals. But in Asian, Latin, and Middle Eastern cultures, there is much more emphasis on — and comfort with — hierarchy and strong leadership concentrated at the top.
5. Perceptions of Time: In addition to diverse religious and cultural events, people differ greatly in their perceptions of time. Americans tend to be short-term and fixed: deadlines are deadlines. But in many other cultures, people tend to think more long-term, and dates and deadlines are more flexible.
6. Values and Priorities: In North America, there is greater emphasis on the individual and career, and less loyalty between employer and employee. But in Asian and Latin cultures, there is greater emphasis on the group, and long-term business and work relationships.
7. Everyone's Unique: Finally, it's important to remember that cultural guidelines are only that — guidelines. Every person is as unique as their singular fingerprints, and it's important to perceive the individual.
In summary, we all need different skills in order to effectively do our jobs. And today, as our world becomes ever more interconnected, cultural competence is an essential skill for almost every workplace.
* Permission to reprint from Erich Toll, Chief Executive Officer, diversityresources.com/workplace-cultural-competence/