Diversity and Inclusion Educational Presentations
Looking for an educational presentation to support your diversity and inclusion efforts? ALA Committee on Diversity and Inclusion volunteers are available to present these powerful programs at your location!*
Diversity and Inclusion: 60 Tips in 75 Minutes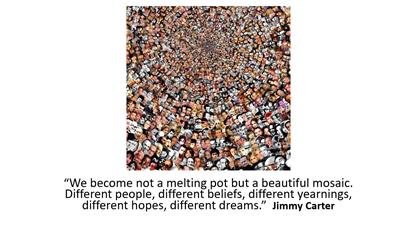 No matter what role you fill in your firm, diversity and inclusion is your responsibility. This is not just a human resource topic. 60 Tips in 75 minutes will set a baseline understanding of diversity and inclusion and then move through a rapid fire presentation of the obstacles to inclusion, defining unconscious bias and micro-inequities, and how to overcome them in your policies, procedures, recruiting and retention. This presentation is full of ideas and resources that can be used by those just starting initiatives in their organization or those looking for new inspiration.
Creating a Culturally Competent Law Firm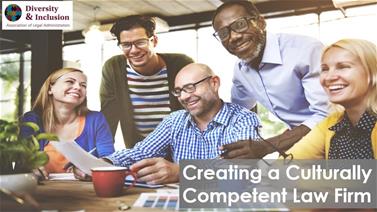 Cultural competence is an awareness of the cultural differences that makes each person unique; it is the ability to interact with and appreciate belief systems that differ from our own, thereby creating a way for everyone to work cross culturally.
The goal of this presentation is to enhance knowledge and skills for building and maintaining a multicultural organization and becoming positive change agents for our workplaces. This program asks participants to understand and reflect on their role as a leader responsible for promoting inclusion and building successful and effective working relationships within our organizations.
Participants will:
Define diversity and culture and its impact on relationships within our organizations.
Recognize our unconscious biases and how they impact our culture and hiring decisions.
Understand the importance of collaborative working relationships with diverse others and the benefits of diverse perspectives in problem-solving.
Recognize the importance of infusing diversity into our organizations to achieve a more productive, respectful and cooperative work environment.
Develop a plan of action for becoming a change agent for diversity in our companies and community.
Contact diversity@alanet.org. to discuss your program and learn more about how the committee can assist you in achieving your diversity and inclusion educational goals.
* Speakers appear on a complimentary basis based on schedule and availability. Travel reimbursement of basic expenses may be required.