Outstanding Association Volunteer Award Recipients
2020 Recipients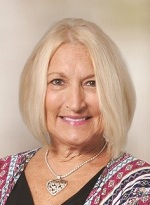 DeAnna L. Lopez, CLM, SPHR, SHRM-SCP | White & Case, LLP | Houston, Texas
DeAnna joined ALA in 2000 and became involved in chapter leadership shortly thereafter. In fact, she has served as a leader for two chapters — Orange County and Houston.
DeAnna's volunteer journey at the Association level began in 2014 when she joined the Annual Conference & Expo Planning Committee. She served on the 2014 and 2015 planning committees and chaired the committee in 2016. She also served on the committee that planned the Business of Law Conference in 2016.
In 2016, DeAnna was appointed to serve as a Regional Representative and stayed active in that role through the transition from Regional Leadership Teams to the current Chapter Resource Team. Her service on the Chapter Resource Team ended in May 2020. According to another volunteer: "DeAnna exemplifies the volunteer spirit, and her service over a long period of time demonstrates true commitment to the organization and its members."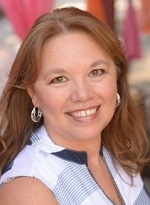 DeAnna L. Ouderkirk, CLM, MBA, SHRM-SCP | Sheppard Mullin | San Francisco, California
DeAnna joined ALA in 2001 and, a few years later, was appointed to serve on the Board of the Golden Gate Chapter. That's all it took to begin her volunteer career at the chapter level, where she has since held at least eight different titles spanning over a dozen different terms.
In 2014, DeAnna joined ALA's Certification Committee where she served as its Chair from 2018 through May 2020, when her term came to an end.
"Volunteers and HQ staff alike praise her conscientious, diligent, insightful, hardworking effort and leadership," says another volunteer.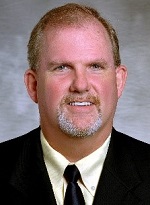 Mark S. Tallent | Farrar & Bates, LLP | Nashville, Tennessee
Mark joined ALA in 2007 and has since served in a variety of volunteer roles within the Middle Tennessee Chapter.
Mark's involvement at the Association level began in 2014 when he stepped up to serve on the Business of Law Conference Planning Committee; he went on to serve as its Chair in 2015. He also served on the committee that planned the Corporate Law Symposium in 2014 and 2015, as a Regional Representative from 2016–2018, and on the Nominating Committee from 2018–2019. Mark's service continues to this day as he is currently a member of the Business Partner Relations Project Team.
Another volunteer notes: "Mark is a humble leader and volunteer and embodies the spirit of service, and I look forward to seeing where he will next find a way to contribute to the success of ALA and our members."
---
2019: Katie Bryant, CLM; Julie Logan, SPHR, SHRM-SCP; W. Scott Peterson; Mary Ann Rojas, CLM, SPHR, SHRM-SCP; Teresa Walker
2018: Richard Nigon, CLM; Eric Hightower, CLM, SPHR
2017: William D. Mech; Lisa R. Dasher, CLM, CPA, CGMA
2016: Janine Book; Paul Farnsworth
2015: Stephen G. Dempsey, CLM; Luci Hamilton
2014: Charly Doe, CLM; Roselyn Hazzard; Steven Morris, CLM; Carol Anne Nitsche; Clara Onderdonk
2013: Debbie Piker Sanders; Shari Tivy
2012: Fred Esposito; Karen Glowacki; Kris Oliveri
2011: Barbara Foley; Frank Gould; Kathy Scourby
2010: Mark Bridgeman; Laura Broomell; Lorri Salyards
2009: Julie Brandsness; Mary Jennings
2008: Charles McLaurine; Steve Wingert
2007: Gary Dodman; Sue Lamb; Wendy Rice-Isaacs
2006: Joan Gleich; Karen Griggs; Judy Hissong; Mike Katos
2005: Kathy (Fichtman) Haney; Rob Harris; Mike Palmer
2004: Patti Groff; John Kirk
2003: Dawna (Brophy) Mason; Betsy Glover; Jim VanDusen
2002: Char Coulbert; John Cummens; John Moohr
2001: Jackie Mitchell; Erica Tamblyn
2000: Bob Crowell; Marilyn Mickelson
1999: Phil Hamilton; Jim Lantonio; Bobbie Mathie; Morris Schorr
1998: Ron Henry; Chuck Stinnett
1997: Ted Boersma; Jim Cowan
1996: Dave Farrell; Kathy Krylowski
1995: Judy Anderson; John Cummens
1994: Ted Boersma; John Kirk
1993: John Gerhard; Sandy Hardy
1992: Richard Turnbow; Carol Vodra; Cheryl Wisbrock
1991: Jim Cowan; George Nicholson; Marilyn Phillips; Richard Turnbow