NextGen Leader Award Recipients
2020 Recipients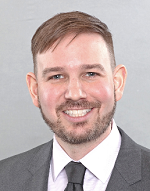 Timothy J. Hardin | Cesari and McKenna LLP | Boston, Massachusetts
Tim began his career in law firm administration in 2015. He's only been a member of the ALA and Boston Chapter since late 2016, but chapter leaders indicate he has already demonstrated a relentless dedication to the chapter, the Association and the legal profession. In his brief time as a member, Tim has already been the driver behind several successful chapter initiatives. Shortly after getting involved with the chapter, he joined the Community Engagement Committee and currently serves in his second year on the Boston Chapter's Board of Directors. He is energetic and resourceful, full of ideas to promote the chapter's involvement and visibility in the community, and inclusive of everyone who has ideas and/or the desire to get involved.
Another chapter member states: "Without a doubt, Tim has made a big impact on the chapter and our involvement with the local community in his very short time as a Boston Chapter member, and we know this is only the beginning of much more to come."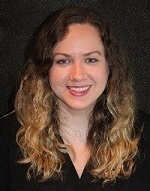 Cheyenne Hunter | Fullenweider Wilhite | Houston, Texas
Cheyenne first joined the legal industry as a temporary assistant, but her value was quickly noticed — her firm promoted her to a permanent full-time accounting assistant position within a very short time. Shortly after joining the Houston Chapter as a new member herself, Cheyenne volunteered to join the Houston Chapter's Membership Committee. Soon after, she took on the role of Chair.
Upon the departure of her firm's Administrator, Cheyenne was promoted to the position due to her drive to get the job done. This is an accomplishment her firm recognized was owed to Cheyenne's resourcefulness and dependability. The chapter has also seen these qualities in her volunteer efforts. She has repeatedly demonstrated her ability and eagerness to learn, to teach and to lead change and progress by adapting new processes at her firm as well as within the Membership Committee.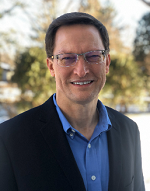 Ernie Jaseckas | Robbins Salomon & Patt | Chicago, Illinois
Ernie began his new role as Executive Director at Robbins, Salomon & Patt in April 2017 and quickly realized he needed to join ALA and the Chicago Chapter (CCALA). He's already made significant contributions to CCALA and its membership in this short time. A regular participant at the chapter's Executive Director/CEO Roundtable meetings, Ernie offers as much knowledge and information as he receives from these lively interactions. He was a very involved member of the chapter's biannual Educational Conference Committee last year and provided valuable insight into educational content and commenting on attendee experiences that would make a difference — particularly to first-time attendees. Because of his management experience in other professional service companies, Ernie has also become an alternative voice of best practices to consider from outside our field of practice.
Among his many contributions is the creation of the chapter's "Under 5" special interest group. This program brings together members new to the legal industry who have fewer than five years' experience — or anyone who wishes to expand their networking/mentorship opportunities — to share knowledge and experiences.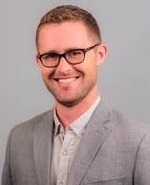 Jeff Johnson | Sheppard Mullin | Palo Alto, California
Jeff joined ALA in 2015 and, after a period of familiarization, became a great force within the Golden Gate Chapter. He first participated in a Build a Bike for Foster Kids event where the chapter ordered, assembled and delivered about 20 bikes for kids transitioning in the foster care program. Chapter member Linda Belcher says, "As President, I needed two new Co-Chairs for the Finance section. Jeff accepted my nomination and put together three exemplary educational programs, including one on the responsibilities in the escheatment of property and one on partner compensation. They were worthy of anything a seasoned Co-Chair had done."
Jeff quickly became known as a person who not only accepts new projects but also delivers on his promises. Jeff is currently serving as the chapter's Treasurer and has become the epitome of a highly contributing member of the chapter, spreading goodwill while motivating others along the way.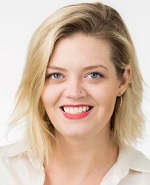 Hannah K. Lincecum | Reed Smith LLP | San Francisco, California
Hannah manages and leads HR functions for Reed Smith LLP across the California market. She has been a member of the Golden Gate Chapter for four years and is currently the Director-at-Large. She is also serving as the Conference Chair for the chapter's 2020 Knowledge to Leadership Conference & Exposition (K2L).
As the K2L Conference Chair, Hannah has implemented innovative and creative approaches to marketing the conference, including producing a video that featured members of the K2L Committee and the Chapter President sharing their past K2L experiences. She was also interviewed on the Law Firm Marketing Catalyst podcast, where she highlighted the content of the K2L educational sessions as well as the business partner expo portion of the conference. In selecting speakers and topics, Hannah pushed the committee to think unconventionally, beyond what was done at past events. She stressed the desire that speakers, topics and attendees be diverse and appeal to as many people as possible, including members, prospective members, nonmembers, business partners and outside vendors. Chapter member Jackie Hughes says: "Hannah drives the K2L Committee to work hard, respectfully keeps us on task, all while having fun."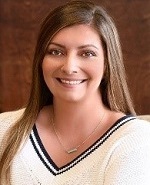 Emily C. Spehar | Fox Smith, LLC | St. Louis, Missouri
Emily joined the Gateway Chapter in 2017 and became immersed instantly. She became a member of the Strategic Alliance Committee right away and advanced to the Co-Chair position by 2018. She served as Co-Chair of Membership in 2019–2020 and is currently the chapter's Secretary.
Emily is focusing on the recruitment and engagement of early career professionals and has taken the initiative on her own to communicate the importance of building a pipeline of future members. As a young professional herself, Emily is passionate about inclusivity, promotes collaboration and reminds us where prospective members can be found. She has represented the chapter in local college career fairs and talks to students about prospective careers in legal management. She has also worked with college career centers to invite students as guests to a chapter meeting.
Not long ago, Emily reminded the chapter's Board that it should not discount the value paralegals could bring to the chapter as members. As a result, ALA Gateway has strengthened its relationship with the St. Louis Paralegal Association and identified potential leaders from that specific member pool.
Emily is an active, engaged member who volunteers for nearly every special project and event. From a career perspective, Emily is also respected at her firm. She started at the firm as a paralegal student and advanced rapidly to her current role as Office Manager. She has provided ideas that increase efficiencies and is not afraid to initiate new concepts.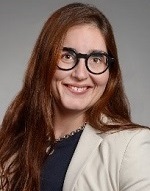 Angela Viehland, CAPM | Shook Hardy & Bacon L.L.P. | Kansas City, Missouri
Angela joined ALA in November 2018 because she had recently become more involved as a project manager in the IP section at her firm. She was looking for a community of like-minded professionals and found that in ALA. Angela had previously attended an Intellectual Property Conference and enjoyed the experience; however, she thought that the conference attendees needed and wanted more.
That prompted her to become involved and apply to serve on the IP Conference Planning Committee for 2019. Angela joined the committee and through a series of circumstances became the Chair in her first year of service! The committee talked to members, business partners and headquarters staff to understand the challenges, opportunities and wishes for this small, yet highly valued, conference. What they heard and learned help them to reimagine the conference. Feedback from conference attendees was positive; members left feeling energized about this group and more well connected to a peer community that has quite different needs and challenges than the average ALA member. The IP Committee worked together as a team with ALA HQ staff to achieve these results. However, Angela's enthusiasm, leadership and creative approach helped to move the concept from the whiteboard to execution.