Spirit of ALA Award Recipients
2023 Recipient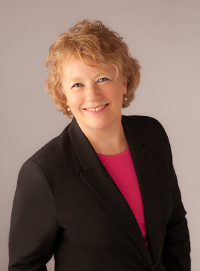 Laura J. Broomell, CLM
Laura has been in the legal industry for almost 40 years. She is currently the Chief Operating Officer of Greene Espel PLLP — a uniquely governed law firm with no managing partner. She is an active participant and leader in all firm committees and leads their compensation system. She led them through becoming one of a select number of firms to be ISO 27001 Certified (and re-certified). This certification was not required and was a yearlong, highly involved and difficult process which further demonstrates Laura's commitment to new and innovative processes in law firm management.
At the international level, Laura served as the ALA President (2016–2017), the Chair of the Standards Review Committee (2019–2020), Chair of the Certification Committee (2011–2013), a member of the ANC (2009), and as a Region 3 Officer (2006–2008). At the local level, she has served on the Board of the Minnesota Chapter as Secretary, VP-Education, President-Elect, President and Past President. She has served on and chaired just about every committee in the Chapter. In Minnesota, she started the Green Initiatives Committee, the Legal Pricing, Process and Project Management Section, and the CLM Study Group. Proving her commitment to innovation, she promoted and implemented the idea of moving the chapter from a menu-based business partner program to a successful sponsorship program.
During her entire ALA career, she continued to formally mentor new ALA and ALAMN members. After finishing her time on the ALA International Board, she returned to ALAMN and has remained very active in committees. Laura shows up, connects people and makes membership meaningful for them. She regularly recruits members to consider leadership roles in the chapter and at the international level. She continually goes out of her way to educate members and business partners regarding their relationships to each other and to the benefits of those ongoing relationships.
Beyond her ALA commitment, Laura has served as an Attorney Ethics Investigator for the Hennepin County District Ethics Committee. She currently sits on the Leadership Advisory Board of The Successful Firm Project. In 2020, the Minneapolis/St. Paul Business Journal named her a Women in Business Honoree. She was named an Unsung Legal Hero in 2010 by Minnesota Lawyer and has received ALA's Outstanding Association Volunteer Award in 2010 and the ALA Region 3 Outstanding Volunteer in 2009. She has authored several articles and presented dozens and dozens of times for ALA and other legal organizations. Laura's full volunteer, presentation, publication and awards bio follows at the end of this submission.
Laura exemplifies the spirit of this award and the Spirit of ALA in every way.
ALA International:
2019–2020 Standards Review Committee, Chair
2013–2018 ALA Board of Directors (President: 2016–2017)
2008–2013 Certification Committee (Chair: 2011–2013)
2009 Association Nominating Committee
ALA Regional:
2006–2008 Region 3 Officer (Education; Projects)
2012, 2005 Region 3 Conference Host Chapter Committee
ALA Minnesota Chapter:
2019–Present Business Partner Relations Team
2018–2019 Small/Medium Firm Section, Co-Chair
and 1997–1999
2018–2020 Education Committee
1998–2018 New Member Mentor/Buddy
2014–2016 Legal Pricing, Process and Project Management Section, Chair
2012–2016 Communications Committee
2009–2015 Membership Development Committee
2009–2013 Membership Directory Editor
and 1999–2002
2008–2012 CHAOS (Chapter Awards Oversight Specialists)
2004–2012 Business Partner & Conference Committee [started Sponsorship Program]
2004–2011 Business Partner Advertising Coordinator
2010–2011 Facilities Section, Chair
2009–2011 Green Initiatives Section, Chair
2009–2011 New Member Buddy Coordinator
2009–2011 Community Service Committee
2005–2008 CLM Study Group Coordinator
1999–2004 Board of Directors (Secretary, VP-Education, President-Elect, President, and Past President)
Other Volunteer Experience:
2021–Present Leadership Advisory Board, The Successful Firm Project
2018–2020 Attorney Ethics Investigator, Hennepin County District Ethics Committee
1998–2012 Various volunteer positions at daughters' elementary, middle, and senior high schools
1996–1999 Executive Committee/Board of Directors, White Bear Unitarian Universalist Church
Presentations:
• Business Foundations Every Successful Firm Needs, Successful Firm Playbook (July 2021)
• Law Firm Staffing — Hiring Attorneys? Contract Attorneys? Support Staff? There's More Than One Way to Do It!, 2019
Midwest Conference on the Business of Law (November 2019)
• Women Leaders in Law (Panel Moderator), ALAMN Law Firm Leaders Networking Event (November 2019)
• Analysis and Discussion of Practices Used in the U.S. Legal Market, FENALAW 2017, São Paulo, Brazil (October 2017)
• Using Servant Leadership to Empower and Elevate Your Chapter, ALA Chapter Leadership Institute (July 2017)
• Reinventing Professionals: Where Is the Legal Industry Headed in 2017, Interview in ABA Journal (December 2016)
• Planning, Planning, and more Planning for your Office Move, ALAMN Annual Conference (February 2013)
• Going, Going, Going … Green, Quick and Easy Ways to Start Greening your Law Firm, ALAMN Section, (January 2010)
• Various other presentations on law firm management and ALA chapter management
Publications:
• "Big Ideas," Legal Management, bi-monthly column, 2016–2017
• "Making Trust Matter in the Workplace," Peer to Peer, the Quarterly Magazine of ILTA (Winter 2016)
• "Going, Going, Going … Green," The Hennepin Lawyer (June 2008)
Awards:
• Women in Business Honoree (Minneapolis/St. Paul Business Journal) – 2020
• Unsung Legal Hero (Minnesota Lawyer) — 2010
• ALA Outstanding Association Volunteer Award — 2010
• ALA Region 3 Outstanding Volunteer Award — 2009
Other Memberships:
• SHRM
• ILTA
---
Past Recipients
2021: Paula K. Barnes
2019: Judith A. Hissong, CLM
2018: Kathryn Scourby
2016: Steven M. Morris, CLM, SPHR
2015: Steve Wingert, CLM and Karen Griggs
2013: Susan French
2012: Patti Groff
2011: John Kirk
2009: Dick Nigon
2007: Patti Lane
2006: Martha Llano
2005: Char Coulbert
2003: Judy Anderson
2002: Mike Palmer
2001: Chuck Stinnett
1999: Rachel Schaming
1998: Dave Brezina (founding recipient)