Outstanding Association Volunteer Award Recipients
2022 Recipients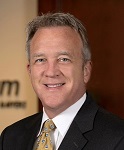 Brian P. Gilman, CLM | Smith Debnam | Raleigh, North Carolina
Brian P. Gilman, CLM, joined the organization in 2004 and has been an active volunteer and advocate at both the Raleigh Durham Chapter and at ALA international. He currently serves as the Vice President of the Foundation of the Association of Legal Administrators' Board of Trustees. Additionally, he served on the ALA Board of Directors from 2018 to 2020. Brian's contributions undoubtedly were critical to the Association's future given the period of leadership transition and change. Before joining the Board of Directors, he served in myriad volunteer roles, including as a Regional Representative and as a member of the Financial Management Task Force and the Regional Nominating Committee — just to name a few.
As one member put it: "Brian is the consummate advocate for ALA, both nationally and locally. By sharing the Association's message and purpose, Brian has continued to bring new talent to the Association. Brian's demeanor is one of calm and reason, always keeping the health and future of the Association and its members at heart."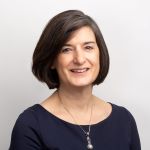 Stephanie A. Hood | Concord, New Hampshire
Stephanie A. Hood joined ALA in 1995 and has been an active volunteer at the chapter and international level. She began her service with the Boston Chapter in 2007, ultimately serving as Chapter President in 2013. She became a Trustee of the Foundation of the Association of Legal Administrators in 2014, where she worked tirelessly to advance its mission and goals. She also served as Foundation's President from 2017 to 2018. Stephanie always behind the scenes encouraging and mentoring others in the profession and championing ALA membership. Stephanie is currently a member of the Chapter Resource Team.
As one member notes, "One of Stephanie's biggest strengths is her thoughtful, fair and consistent approach to everything she does. She is respected by those for whom she works and who work for her, as well as by colleagues throughout the profession. She is a motivator, a change agent, a mentor, a leader, a champion of others and of the ALA. Those who are lucky enough to have worked with her and know her also call her a friend."

Rita R. Nielsen, CLM, PHR, SHRM-CP | Locke Lord LLP | Chicago, Illinois
Rita R. Nielsen, CLM, PHR, SHRM-CP, joined ALA in 1997 and has been an active volunteer at both the chapter and international level. In addition to her many years of service on the Chicago Chapter board, she has served six consecutive years as a member of ALA's Certification Committee, where she is a staunch champion of the Certified Legal Manager (CLM)® program. When she began her own CLM certification journey in 2007, she learned the value of studying with a group of cohorts in Chicago. But she didn't stop there. After receiving her certification that year, she continued to help others obtain their certification, first by developing 250 questions for a sample test that study groups still use today. She attends study sessions year after year to offer her knowledge and words of encouragement. Rita is a guiding force for creating a direct path to certification for hundreds of ALA members throughout the country and beyond. Rita has also served on the Association's Nominating Committee and the 2005 Annual Conference & Expo Planning Committee.
As one member states, "ALA Chicago's study group is doing a great job helping CLM candidates to achieve results. I can't underline more the help of Rita Nielsen, ALA Chicago's CLM Director, as well as the selected speakers during the process. I am grateful to Rita for helping me through my CLM journey. I am proud to say I am the first international ALA member to earn the CLM certification."
---
Past Recipients
2021: Susan J. Gay, Lori A. Hughes
2020: DeAnna L. Vaughan, CLM, SPHR, SHRM-SCP; DeAnna L. Ouderkirk, CLM, MBA, SHRM-SCP; Mark S. Tallent
2019: Katie Bryant, CLM; Julie Logan, SPHR, SHRM-SCP; W. Scott Peterson; Mary Ann Rojas, CLM, SPHR, SHRM-SCP; Teresa Walker
2018: Richard Nigon, CLM; Eric Hightower, CLM, SPHR
2017: William D. Mech; Lisa R. Dasher, CLM, CPA, CGMA
2016: Janine Book; Paul Farnsworth
2015: Stephen G. Dempsey, CLM; Luci Hamilton
2014: Charly Doe, CLM; Roselyn Hazzard; Steven Morris, CLM; Carol Anne Nitsche; Clara Onderdonk
2013: Debbie Piker Sanders; Shari Tivy
2012: Fred Esposito; Karen Glowacki; Kris Oliveri
2011: Barbara Foley; Frank Gould; Kathy Scourby
2010: Mark Bridgeman; Laura Broomell; Lorri Salyards
2009: Julie Brandsness; Mary Jennings
2008: Charles McLaurine; Steve Wingert
2007: Gary Dodman; Sue Lamb; Wendy Rice-Isaacs
2006: Joan Gleich; Karen Griggs; Judy Hissong; Mike Katos
2005: Kathy (Fichtman) Haney; Rob Harris; Mike Palmer
2004: Patti Groff; John Kirk
2003: Dawna (Brophy) Mason; Betsy Glover; Jim VanDusen
2002: Char Coulbert; John Cummens; John Moohr
2001: Jackie Mitchell; Erica Tamblyn
2000: Bob Crowell; Marilyn Mickelson
1999: Phil Hamilton; Jim Lantonio; Bobbie Mathie; Morris Schorr
1998: Ron Henry; Chuck Stinnett
1997: Ted Boersma; Jim Cowan
1996: Dave Farrell; Kathy Krylowski
1995: Judy Anderson; John Cummens
1994: Ted Boersma; John Kirk
1993: John Gerhard; Sandy Hardy
1992: Richard Turnbow; Carol Vodra; Cheryl Wisbrock
1991: Jim Cowan; George Nicholson; Marilyn Phillips; Richard Turnbow