Outstanding Association Volunteer Award Recipients
2021 Recipients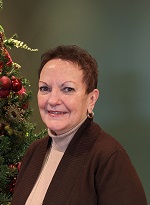 Susan J. Gay | McElroy Deutsch Mulvaney & Carpenter, LLP | Hartford, Connecticut
Susan joined ALA in 2000 and in her 20 years with the Association has held numerous leadership positions at the international level and within the Nutmeg Chapter. And the organizations excelled with the help of her guiding hand. For example, under her presidency from 2006 to 2009, the Nutmeg Chapter earned two gold and one platinum Presidents' Awards of Excellence.
At the chapter level, she took on everything from education to business partner relations to community service to the newsletter and website. Susan was extensively involved with Region 1 (when that organizational structure existed), planning programming for that region and for the larger Regional Legal Management Conferences. "We feel that her efforts over her 20-year membership exemplify the spirit of volunteerism on both the local and international level," wrote her nominator.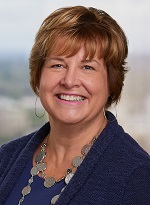 Lori A. Hughes | Miller Nash Graham & Dunn LLP | Portland, Oregon
Lori joined ALA in 2002 and has racked up an impressive list of volunteer positions at the local and international levels. Right now, she's serving as the President-Elect of the Oregon Chapter and a Membership Ambassador, while also facilitating some of the virtual member meetups that were organized in the wake of the COVID-19 pandemic.
In the past, Lori has served on the ALA Board of Directors, on conference planning committees and as Region 5 Director. For her chapter, she's been the newsletter editor and the business partner relations representative. Oh, and she's already been the Oregon Chapter President once before.
"Lori is a genuinely kind person. No matter the issue of the day, she remains objective and positive and reaches out to new chapter members," noted her nominator. "Just recently, I had a challenge at my current firm and needed some advice. Lori lengthened her already long day to video-chat with me, share her experiences and helped with perspective. … I can't think of a more deserving member to receive recognition for all that she has done and continues to do on a daily basis to promote ALA, mentor its members and give of her time."
---
Past Recipients
2020: DeAnna L. Vaughan, CLM, SPHR, SHRM-SCP; DeAnna L. Ouderkirk, CLM, MBA, SHRM-SCP; Mark S. Tallent
2019: Katie Bryant, CLM; Julie Logan, SPHR, SHRM-SCP; W. Scott Peterson; Mary Ann Rojas, CLM, SPHR, SHRM-SCP; Teresa Walker
2018: Richard Nigon, CLM; Eric Hightower, CLM, SPHR
2017: William D. Mech; Lisa R. Dasher, CLM, CPA, CGMA
2016: Janine Book; Paul Farnsworth
2015: Stephen G. Dempsey, CLM; Luci Hamilton
2014: Charly Doe, CLM; Roselyn Hazzard; Steven Morris, CLM; Carol Anne Nitsche; Clara Onderdonk
2013: Debbie Piker Sanders; Shari Tivy
2012: Fred Esposito; Karen Glowacki; Kris Oliveri
2011: Barbara Foley; Frank Gould; Kathy Scourby
2010: Mark Bridgeman; Laura Broomell; Lorri Salyards
2009: Julie Brandsness; Mary Jennings
2008: Charles McLaurine; Steve Wingert
2007: Gary Dodman; Sue Lamb; Wendy Rice-Isaacs
2006: Joan Gleich; Karen Griggs; Judy Hissong; Mike Katos
2005: Kathy (Fichtman) Haney; Rob Harris; Mike Palmer
2004: Patti Groff; John Kirk
2003: Dawna (Brophy) Mason; Betsy Glover; Jim VanDusen
2002: Char Coulbert; John Cummens; John Moohr
2001: Jackie Mitchell; Erica Tamblyn
2000: Bob Crowell; Marilyn Mickelson
1999: Phil Hamilton; Jim Lantonio; Bobbie Mathie; Morris Schorr
1998: Ron Henry; Chuck Stinnett
1997: Ted Boersma; Jim Cowan
1996: Dave Farrell; Kathy Krylowski
1995: Judy Anderson; John Cummens
1994: Ted Boersma; John Kirk
1993: John Gerhard; Sandy Hardy
1992: Richard Turnbow; Carol Vodra; Cheryl Wisbrock
1991: Jim Cowan; George Nicholson; Marilyn Phillips; Richard Turnbow