NextGen Leader Award Recipients
2021 Recipients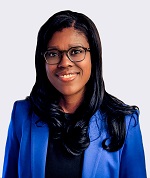 Maria Black | Ogletree Deakins Nash Smoak & Stewart, PC | Chicago, Illinois
Maria joined ALA in 2016 and will spend her sixth year of membership as the Vice President and President-Elect of the Chicago Chapter. Within a year of becoming a member, she had already made an impact. The chapter president at the time had met with her about leadership opportunities, but Maria was concerned about her ability to fully contribute given the travel demands of her job.
Things changed when she got a new job at new firm. Maria first joined the chapter's Professional Development Committee, working tirelessly to secure relevant speakers and develop exceptional content. (Attendance tripled at the events managed by her subcommittee.) She was asked to fill a role on the chapter's Nominating Committee and to attend ALA's 2019 Chapter Leadership Institute — in the spot reserved for a "rising star."
Maria became the Chicago Chapter's 2020-2021 Membership Director. She updated materials, developed a member survey and created an outreach schedule with numerous points of contact between new members, chapter leadership and chapter staff. She set up quarterly Zoom meetings for new and new-ish members to meet one another and chapter leadership. And she personally reached out to every single member of the 250-person chapter to make sure they knew about important upcoming events.
If that weren't enough, she also volunteered to head the chapter's Diversity, Equity and Inclusion Committee — and so proved its value that the position will be elevated to the Board level. "ALA has a promising future with leaders and members like Maria Black," wrote her nominator. "She truly exemplifies the mission, values and vision of our organization."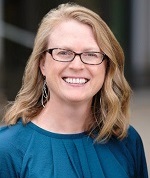 Venetia Corson | Hartley Michon Robb, LLP | Boston, Massachusetts
Venetia has been a member of ALA since 2017. Her volunteer service has been concentrated in the Boston Chapter's Community Engagement Committee, which aligns with local community organizations whose initiatives tie into the chapter's mission and expertise of providing personal and professional growth and educational opportunities.
In addition to generating creative ideas and volunteering to do the hard work to turn those ideas into reality, Venetia introduced the Boston Chapter to Bridge Over Troubled Waters (BOTW), an agency providing life-changing services for homeless, runaway and at-risk youth. It helps guide youth toward independence and self-sufficiency, helping them build fulfilling, meaningful futures. Thanks to the initiative she organized through the Boston Chapter, more than 150 homeless young people received backpacks filled with toiletries and other survival aid. BOTW received a new commercial-grade washer and dryer for its clients' use, as well as cleanup and landscaping for its facility for young mothers and their children.
Last year, Venetia also lent her voice to an effort that culminated with the chapter donating $2,500 to the NAACP Boston. And she was an enthusiastic virtual participant in order to keep the good work of the Community Engagement Committee going.
Her nomination came from a 2020 NextGen Leader Award recipient. "The Association of Legal Administrators would be hard-pressed to find a more deserving candidate, and I am confident that ALA will benefit from honoring Venetia and the accomplishments she's [achieved]," they wrote.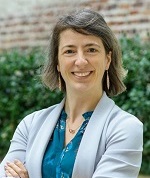 Kira L. Hansen | Rosen Bien & Galvan, LLP | San Francisco, California
Kira joined ALA in 2016. She is currently serving as Secretary and Community Service Representative for the Golden Gate Chapter. She was also selected to participate in the Susan L. French Emerging Leader Fellowship. Previously, Kira managed all of her chapter's social media, chaired its Small Firm Roundtables and co-chaired many successful Community Challenge projects.
Her nominator has experience with Kira not only through ALA, but also in both of their careers. They have watched Kira transition from being a Technology Specialist to a full-fledged Office Administrator, putting her knowledge from ALA to work as she's grown in her role. They noted many of Kira's sterling qualities, including her eagerness, resourcefulness, reliability and proactive approach. They believe Kira will blossom into an outstanding leader who will take what she learns and use it to help others around her.
"Kira continues to learn every day from her peers at ALA and no doubt she will be a great asset for many years to come to the Association and our local chapter," wrote the nominator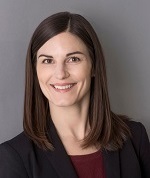 Caitlin C. Niedzwiecki | Foley & Mansfield, PLLP | Minneapolis, Minnesota
Caitlin has been an ALA member since 2016. As soon as she joined the Minnesota Chapter, she started volunteering for service roles. Now you'll find her at the top of the masthead as the 2021-2022 President.
She began by joining the Education Team and the Diversity and Inclusion Team. Just a few months after becoming an ALA member, Caitlin stepped up to the plate when one of the Education Team's co-chairs resigned their role. Eventually, she and rest of the team ended up planning six general meetings and the chapter's annual Education Conference, for which their many changes and enhancements earned rave reviews. Amid all that, she also joined the Business Partner Relations Team.
In 2019, following her conference planning success, she joined the chapter's board in the role of Education Director. Over the past few years she has also served on the ALA Awards Program Project Team and played a large part in her chapter's educational programming and business partner relations. Caitlin constantly suggests ways to make the sponsor program better and help update the business partner benefits in light of changes necessitated by the COVID-19 pandemic. Indeed, she was singlehandedly responsible for convincing a business partner to increase their sponsorship level from 2019 to 2020.
"[Caitlin] is always thinking about the Association and how to make it better for our members and our business partners," wrote her nominator. "It is very exciting to see a member of the younger generation — someone in the first half of their career — has jumped in so eagerly and with such positivity. She has poise and exhibits strong leadership abilities of someone much more senior."
---
Past Recipients
2020: Timothy J. Hardin; Cheyenne Hunter; Ernie Jaseckas; Hannah K. Lincecum; Emily C. Spehar; Angela Viehland, CAPM