IDEA Awards Criteria and Guidelines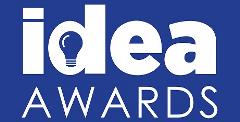 ALA's Innovation, Development, Engagement and Advancement (IDEA) Awards program is designed to recognize unique programs, services and events that improve the legal community and advance the business of law. There are no predetermined categories, and participants are encouraged to "think outside the box." The award is open to:
Law firms
Business partners
Organizations
ALA chapters
ALA committees
ALA members
How Do We Define Innovation?
A new practice (or a new approach to a traditional practice) that delivers great value and transformational impact in a creative fashion. The initiatives can be complex and involved (requiring large amounts of resources and commitment by dozens of individuals) or simple and easily implemented (with little or no cost or other resources). The main focus is on the IDEA involved.
Submission Criteria and Eligibility Guidelines
Submissions will be accepted through January 4, 2021, and will be reviewed by the Awards Program Project Team. Entries are evaluated based on:
Innovation, creativity and originality
Results/success of the project
Significance and long-term impact
The Awards Program Project Team will use established criteria to evaluate each submission.
Terms and Conditions
All submissions are final. No additions or changes are permitted to the entry after receipt by ALA headquarters.
All entries become property of ALA.
ALA may reproduce, reprint or highlight the entry either in full or in part in its communications and/or at its events.
ALA reserves and exercises the right to verify the accuracy of the entry. Supplying inaccurate information may lead to disqualification.
Awards will be presented only to entrants in good standing.
Questions regarding this program can be directed to [email protected].