Regional Legal Management Conferences
East (Regions 1, 2, 3)
October 12-14, 2017
Renaissance Nashville
Nashville, Tennessee

West (Regions 4, 5, 6)
September 7-9, 2017
Venetian Las Vegas
Las Vegas, Nevada


Expand your Regional Legal Management Conference experience through Lawcountability!
Lawcountability is a series of 10-minute videos expanding on key points from conference speakers' sessions. Access free content from conference speakers building on their presentations about best practices, return on investment (ROI), accounts receivables, the future of health care and seven other conference session topics.

---
Download t

he ALA Events App
Get the most out of your conference experience with the ALA Events app!
If you previously downloaded our 2016 Events app, the app will refresh itself to include the 2017 conferences. Simply go to the Settings menu and select "Exit to Conference List" to install the 2017 Regional Legal Management Conference - East app.
If you have any questions about the app, please contact marketing@alanet.org.
ALA's Regional Legal Management Conferences provide identical education in two locations, and include networking opportunities and roundtables based on region. The high-caliber educational content is geared toward the needs of legal management leaders and functional specialists.

These conferences feature:

Insight on hot topics in today's legal industry
Intensive networking opportunities
Experts on profitability, innovation, strategy, leadership, technology and more
The latest in legal management products, market intelligence, services and technology
Continuing education credits
Chapter Spirit Day Returns!
Based on last year's success, Chapter Spirit Day returns! On the first day of conference, show off your chapter pride by attending your Regional Council Meeting, and by wearing your chapter shirts, hats or pins!
---
Regional Legal Management Conferences Registration
Online registration is now closed. Please register onsite.
Registration Fees
RLMC EAST NASHVILLE

ALA Member

FULL

ALA Member

One Day

Non-Member

Full

Non-Member

One Day

Onsite: October 12 - 14

$719

$629

$1019

$829
To register and pay by check, please download our printable registration form.
Eligibility Requirements
ALA Regular and Associate Members may register at the member rates noted. Nonmember registration is restricted to individuals who are not currently members of ALA, but who do meet the eligibility requirements for ALA membership. Learn more about membership eligibility requirements or contact the ALA Membership Department at 847.267.1585.
Conference Photo/Video Policy
Registration (attendee and exhibitor) and payment for the Conference gives consent that any pictures, video or audio recording taken during ALA and ALA-related events can be used for Conference coverage and future ALA promotional purposes. ALA is able to use your likeness without remuneration.
Cancellation Policy
All cancellations must be made in writing and submitted via email to registration@alanet.org:
RLMC West — Las Vegas: Cancellations received on or before August 24, 2017 are subject to a $125 fee for attendees, $45 for guests. No refunds will be provided for cancellations received August 25, 2017 or after.
RLMC East — Nashville: Cancellations received on or before September 28, 2017 are subject to a $125 fee for attendees, $45 for guests. No refunds will be provided for cancellations received September 29, 2017 or after.
Substitution Policy
A substitute from the registrant's organization or chapter is permitted for a $125 administrative fee. The substitute's registration fee will be adjusted if a nonmember replaces an ALA member. Please submit this request in writing via email to registration@alanet.org.
Questions
If you have any questions about registration, ALA's administrative policies or require a complaint resolution, please email registration@alanet.org or call 847-267-1252.
Welcome from the Conference Chair
The Regional Legal Management Conference Planning Committee invites you to join us for networking and live education this fall. The West (Regions 4, 5 and 6) conference will take place September 7-9 at the Venetian Las Vegas in Las Vegas, Nevada. The East (Regions 1, 2 and 3) conference will take place October 12-14 at the Renaissance Nashville in Nashville, Tennessee. The conference runs from midday Thursday through midday Saturday. Attend one or both conferences to maximize your networking and education!
The committee is putting together a schedule filled with top-notch educational speakers that will cover a wide array of topics to ensure that there is something for everyone. The sessions will also span a range of skill levels, from new legal managers and executives to those with decades of experience. Come check out what's happening in profitability, innovation, strategy, leadership, technology and more.
While at the conference, you will have ample time to check out the product and service exhibitors enhancing our knowledge of tools to help our organizations. Our business partners provide expertise on legal management solutions to increase your potential in your law department or firm. Networking is one of the biggest keys to success during the event, so we have planned opportunities for you to meet with fellow executives and business partners to further grow your relationships and resources in the field.
The Regional Legal Management Conferences are a great way to reconvene with other legal management professionals, sharing ideas and best practices while getting a great education each day. On behalf of the planning committee, we look forward to making this year's conferences exceptional.
We look forward to seeing you there!
Aly Rieser Lynch, Planning Committee Chair
Robert A. Cluxton, CLM, MBA
Laura Ann Dieudonne
Susan J. Gay
Marlys M. Hickman
Patricia B. Isaacson
Angie Poulin
Kathryn S. Vidal, CLM
"Overall it was great. There were many unique and very useful sessions, and in every session I attended, I learned something. Having some of the business partners give presentations was good, as it was nice to have someone with the hands-on expertise give a presentation."
Grover J. Brittain, Administrator, Dentons US LLP, Mile High Chapter, Member Since 2000
---
Regional Legal Management Conference — East Sponsors
---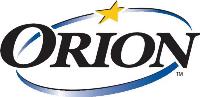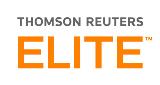 Regional Legal Management Conference — West Sponsors
---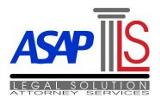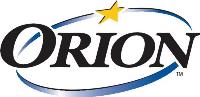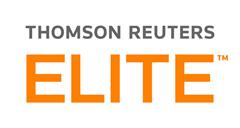 Regional Legal Management Conference — East Sponsors
---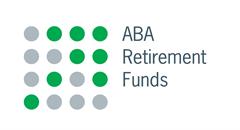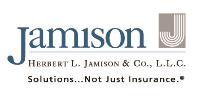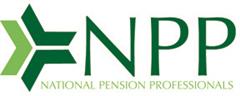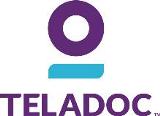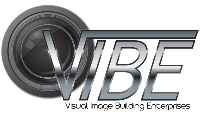 Regional Legal Management Conference — West Sponsors
---