Thank You for a Successful Annual Conference & Expo
A big thank-you to the 1,100+ attendees and more than 150 exhibitors representing nearly 200 booths at the 2017 Annual Conference & Expo in Denver, Colorado. We hope you walked away with plenty of inspiration, new connections and cutting-edge solutions that you can put into practice right now at your law office.
Were you unable to attend this year's conference, or are you looking to relive some of the fun? Check out a day-by-day recap of the conference as told by attendees' tweets: Sunday, Monday, Tuesday and Wednesday. (No login required.)
A Thank You from the Conference Chair
Dear Colleagues and Friends,
I would like to thank all the people who worked together to make this year's conference a success.
The 2017 Annual Conference Committee
ALA Staff
Our Business Partners
Our VIP Partners
Session Managers
Volunteers
Speakers
Conference Attendees
All the behind-the-scenes support team it took to make this event possible.
On behalf of the 2017 Annual Conference Committee, we hope that attending the dynamic educational sessions gave you a clear path to the peak of the legal management industry and that you Elevated Your Potential at this year's conference.
Thank you for the amazing experience of being the Chair of the 2017 Annual Conference Committee. This has been a fantastic journey that I will never forget.
Shelley Strong
2017 Annual Conference & Expo Planning Committee Chair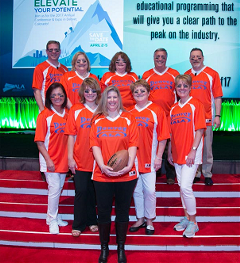 2017 Award Recipients
ALA is pleased to announce the recipients of its 2017 Awards Program:
Outstanding Association Volunteers
William Mech of Cunningham Meyer & Vedrine, PC, in Warrenville, Illinois
Lisa Dasher, CLM, CPA, CGMA, in Coral Gables, Florida
Elevate ALA Award
Atlanta Chapter of ALA
Greater Los Angeles Chapter of ALA
Mobile Chapter of ALA
Founders Award
Don Akins, Past ALA President (Akins passed in June of last year. His wife Barbara and daughters received the award on his behalf.)
Quest Award
Sonji Le Blanc of DLA Piper in Phoenix, Arizona
IDEA Awards
Chuhak & Tecson, PC
New Jersey Chapter of ALA
Philadelphia Chapter of ALA
Evaluation Raffle Winners

Congratulations to the following evaluation raffle winners! Each winner received a $25 American Express Gift Card:
Monday's winners:
Jean Pimental, City of Jacksonville, Office of General Counsel, Jacksonville, Florida

Sarah Busskohl, Franklin D. Azar & Associates, P.C., Aurora, Colorado
Tuesday's winners:
Ilona Reddick, Hoffman Sabban & Watenmaker, Los Angeles, California

Charly Doe, TraskBritt, PC, Salt Lake City, Utah
Wednesday's winners:
Susan Kubert, Bouneff Chally & Koh, Portland, Oregon

Paul Schwartz, Anderson Kill PC, New York, New York
Congratulations to the overall evaluation winner (includes Virtual Conference evaluations) and recipient of a Fitbit:
Elinor M. Reynolds, Clark Campbell Lancaster Munson, PA, Lakeland, Florida
Club 5280 Treasure Hunt Winners

Congratulations to the following winners of our Club 5280 Treasure Hunt! And a big thank you to our VIP Sponsors of the Club 5280 Finale!
| | |
| --- | --- |
| Sponsor | Prize Winner |
| ABA Retirement Funds | Tara Baugh |
| Affinity Consulting Group | Carole Morris |
| Allied World | Kathy Batts |
| BreachPro | Narinda Greene |
| GLJ Benefit Consultants | Nancy Claypool |
| iSolved | Tina White |
| LTC Solutions | Maureen Dohe |
| National Pension Professionals | Brooke Cole |
| National Purchasing Partners | Michele Brauch |
| Principal | Ann Caudle |
| Quill | Karen Osmolski |
| Teladoc | Patricia Lane |
| VIBE | Michele Tracy |
| ALA Grand Prize | Sarah Evenson |
Virtual Conference Experience
ALA's first full virtual conference experience comprised three Annual Conference education sessions on Wednesday, April 5. Learn more and access the recordings on-demand.
Members Get Their 60 Seconds of Fame
We asked participants to use their personality, unique ideas and creativity to produce a video testimonial telling us why they value their ALA membership or relationship — and you voted for your favorite! The 60 Seconds of Fame Video Contest winner, the Capital Chapter, was announced last week at Annual Conference. View the video here.
Thank You to Our Sponsors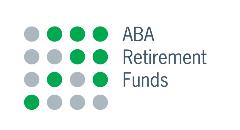 .
.

.


.